Quick Home Finder
the Trinity Falls Community Association
Preserving the Trinity Falls Lifestyle
A great resource for the community and our residents, the Trinity Falls Community Association helps protect property values and preserve Trinity Falls' rural landscape and lifestyle for the generations to come.
CCMC Community Association Management, a leading management company within residential real estate, services the Trinity Falls Community Association.
Meet the Trinity Falls Community Association Team
| | |
| --- | --- |
| Community Manager | Director of Fun |
For questions or more information, please visit our Trinity Falls HOA website or contact Trinity Falls community manager, Jillian Meers. She's in charge for start-up operations, community leadership, municipal district interface and long-term planning.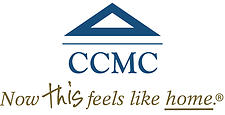 CCMC Community Management Association
Division Office
7800 N. Dallas Parkway – Suite 450
Plano, Texas 75024
469-246-3500
Visit CCMC Website.